June 25, 2017 9:03 PM
The Mien - Chinese dictionary is finally out and is now available for Android devices in the Google Play store. Search for "LearnMien" and you should see a list of apps developed by LearnMien.com. Or use this link https://play.google.com/store/apps/details?id=com.learnmien.mienchinesedictionary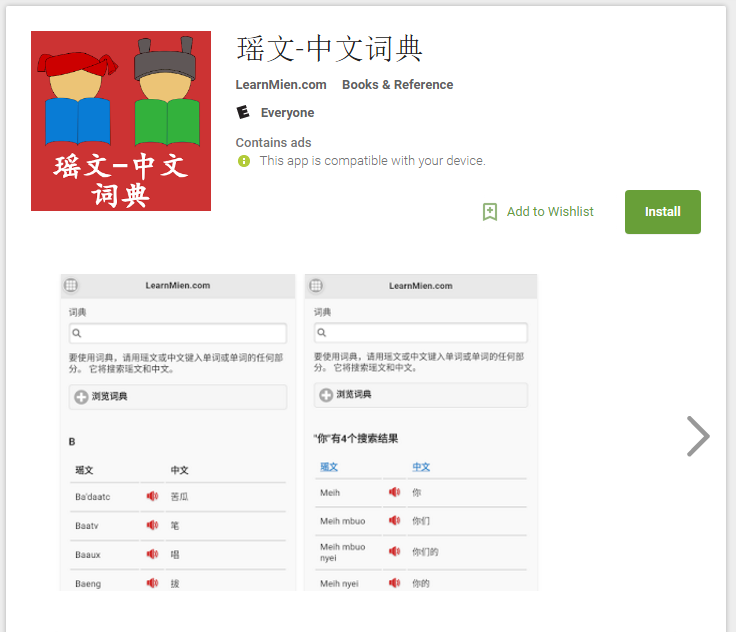 June 25, 2017 9:02 PM
The Mien - Chinese dictionary is now online. Please visit http://www.learnmien.com/ch/dictionary.php to use the dictionary.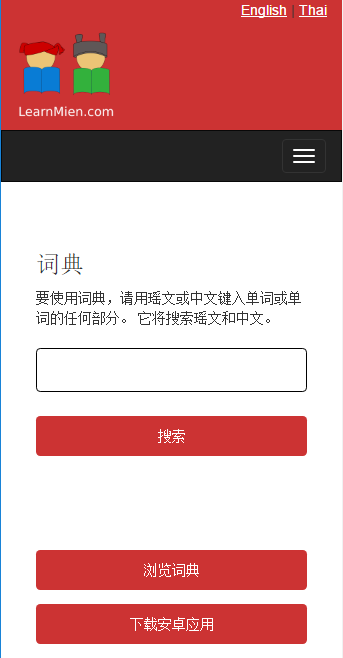 June 11, 2017 10:27 PM
Another dialect of the Mien language. This is the the Kiim Munh dialect. They have their own written language that is slightly different from the one we're learning. Can you read any? Are there any Kiim Munh speakers?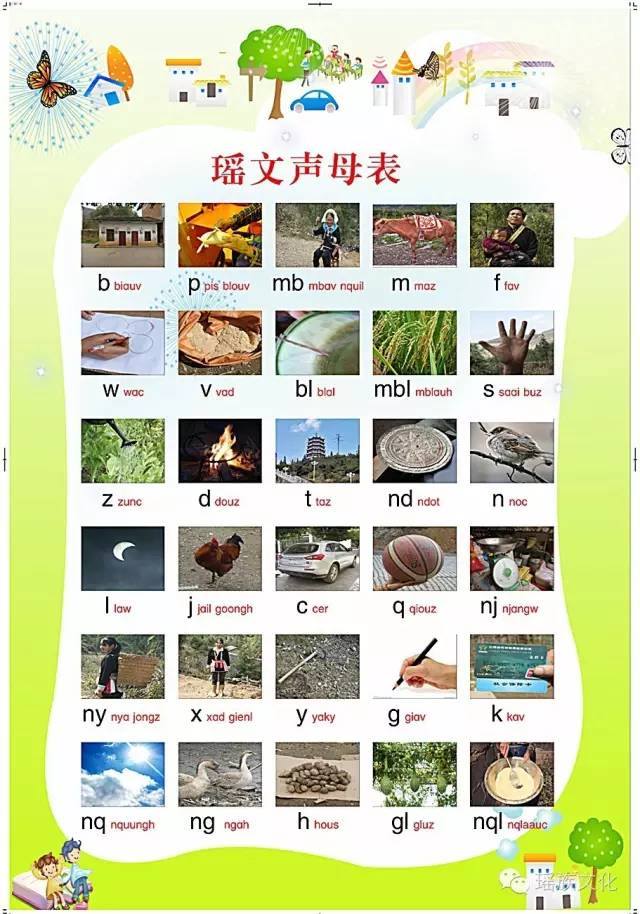 June 04, 2017 2:29 PM
Mien Sliding Puzzle game app for Android devices is now in the Google Play Store. Complete each level with a Mien related picture and earn some redeggs. Post and share the amount of redeggs you've earned. You can click on the link below to get to the app or search for "LearnMien" in the Google Play Store. Please install the free app, try it and share. Questions and comments are welcome!

https://play.google.com/store/apps/details?id=com.learnmien.mienslidingpuzzle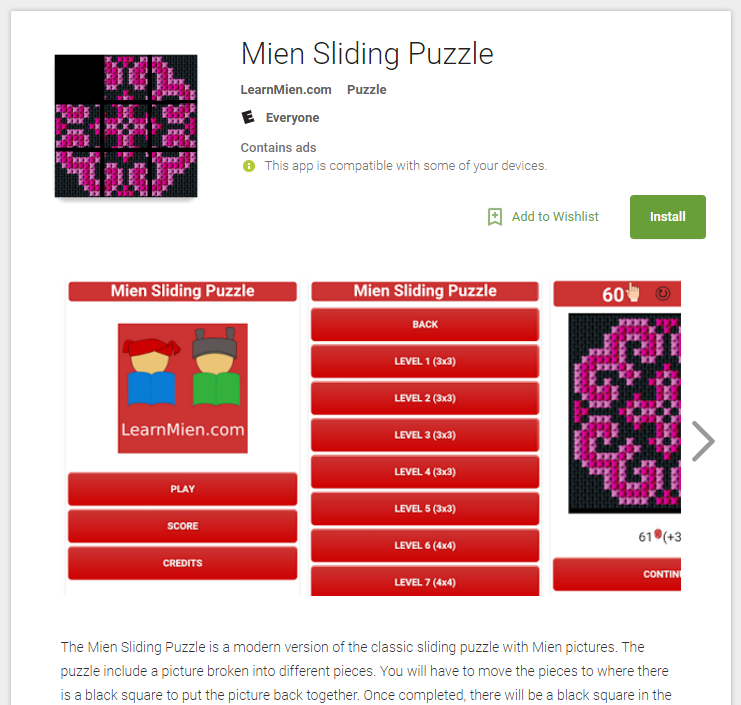 June 01, 2017 9:34 PM
Trying out a little keychain.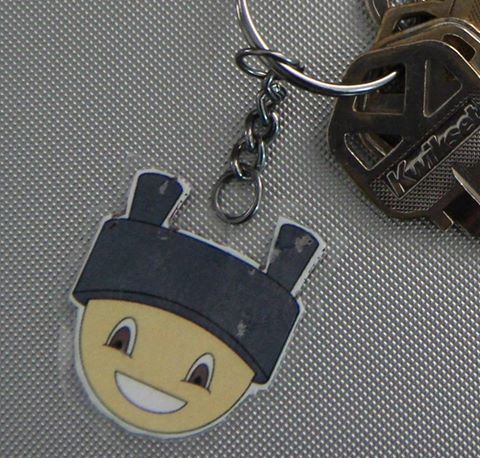 May 27, 2017 7:23 PM
Sliding Puzzle - Thai Version
เกมปริศนาเลื่อน
http://www.learnmien.com/th/sliding_puzzle_games.php
May 26, 2017 11:01 PM
Tic-tac-toe anyone? Are you the "X" or the "O"? Meih naaic m'nqorngv-beuh ping fai m'nqorgv-beuh paanx nyei mienh?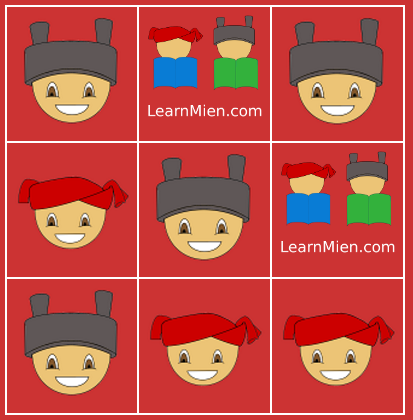 May 22, 2017 6:01 PM
Mien boy and Mien girl Flip Flap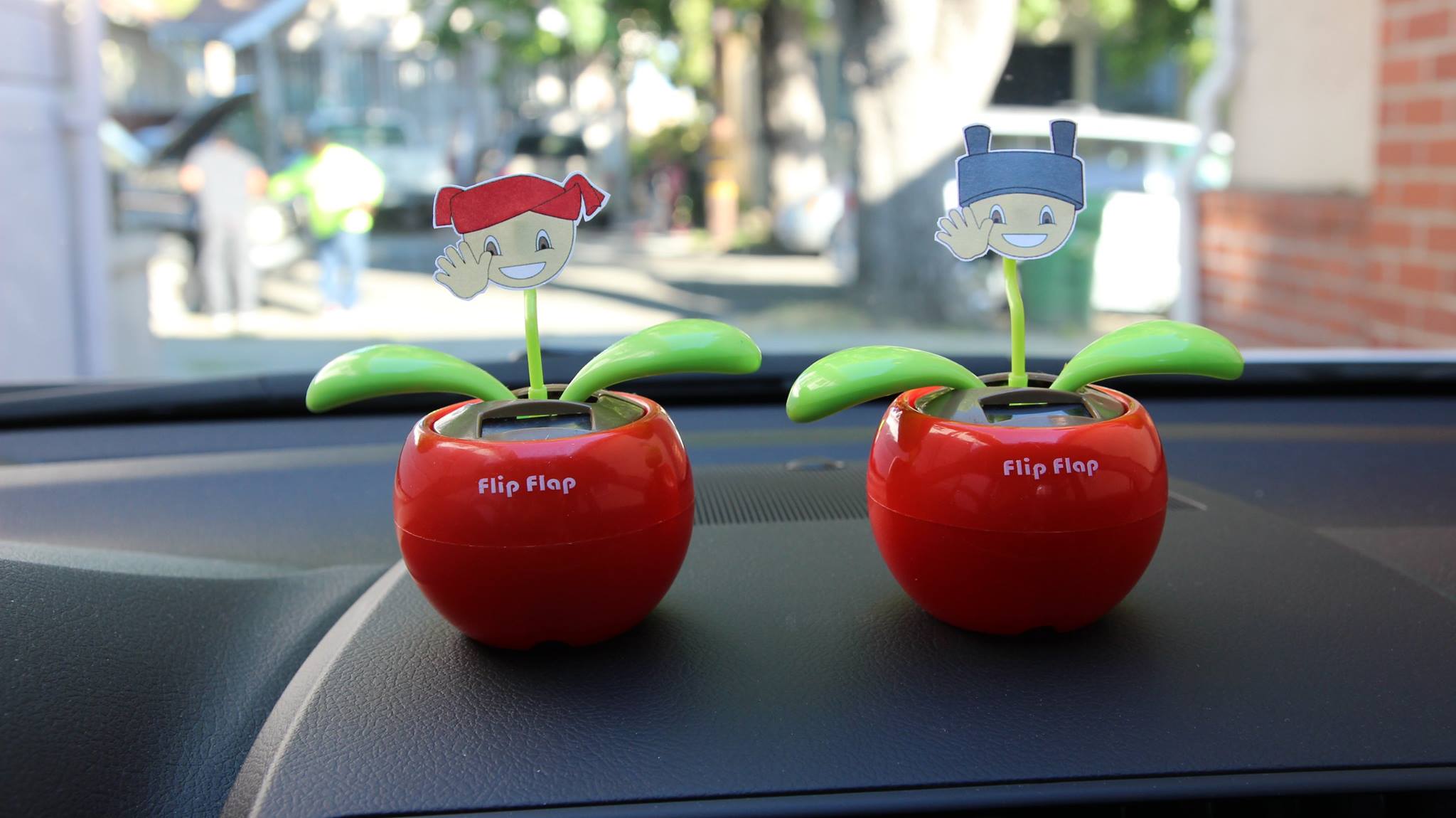 May 20, 2017 7:51 PM
Did you know that you can actually get a bachelor's degree in Mien? Well, technically, a bachelor's degree in Chinese Minority Language and Literature with a focus in Mien. Well, now you can from the Guangxi University for Nationalities in China. Below is a screenshot of their website in Chinese. The web address to the web page is http://zs.gxun.edu.cn/info/1157/1113.htm
Note: 瑶语 = Mien Language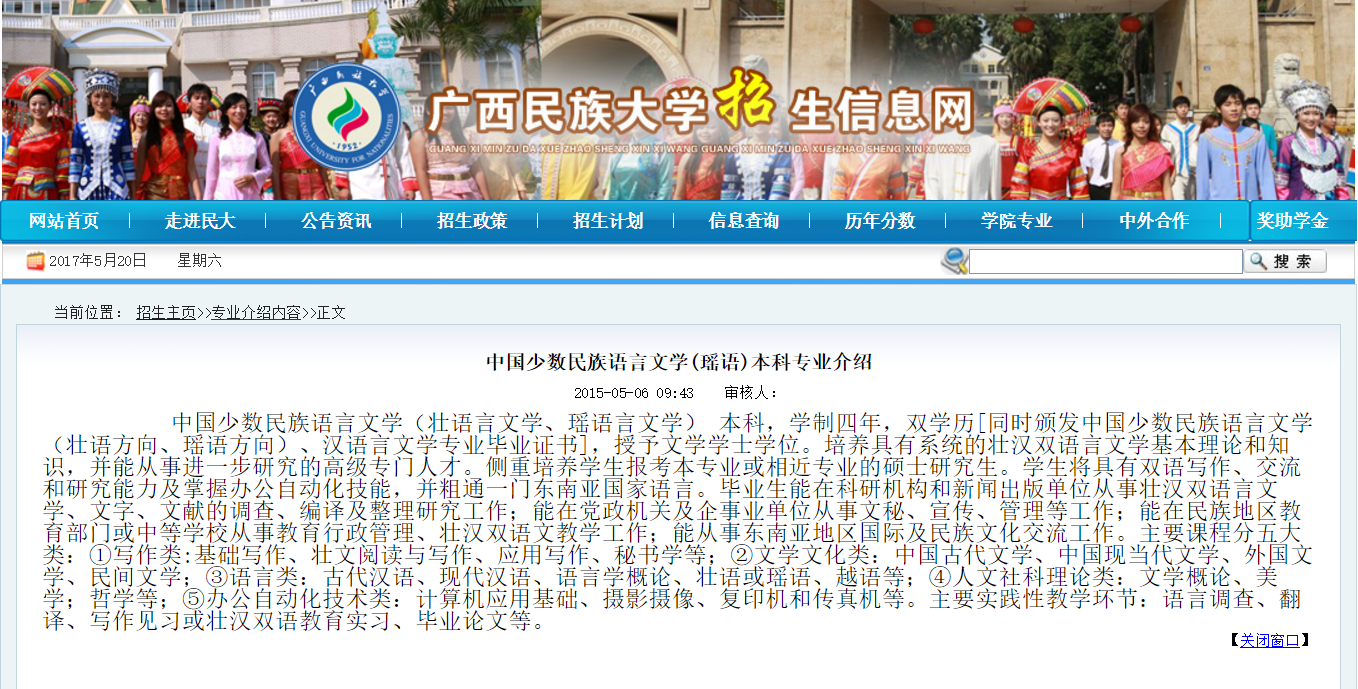 April 22, 2017 8:34 AM
The Chinese version of the quiz is now online. If you can read Chinese, try taking the Chinese version of the quiz. http://www.learnmien.com/ch/quiz.php